User Guide
A complete tutorial regarding how to use GoSurvey. We have covered and explained everything related to the working of GoSurvey and its features.
How to view NPS reports?
NPS reports are generated as soon as the data are synchronized to the cloud. NPS reports are generated only for the data which are been collected through NPS question types. To view NPS reports, please follow below steps:
Step 1
Login to your GoSurvey account with your username & password which you have set while creating the account.
After login, it would show the dashboard. Click on the Surveys option from the left panel.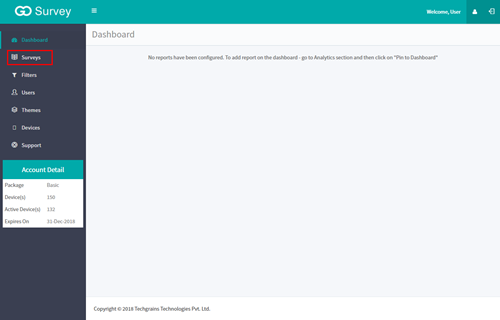 Step 2
On the Analytics column, click on the blue smiley button to view the NPS report.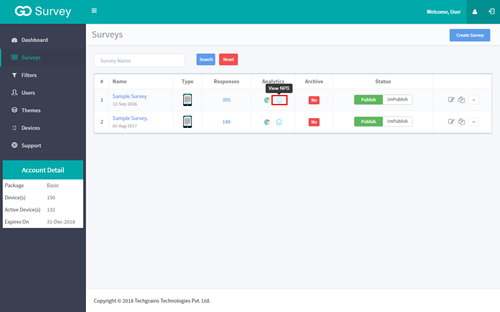 Step 3
Here you will see the NPS reports of the collected data.