Customer Feedback Software
Listen to what your customers are saying. Ask, analyse and act on the feedback to grow your business.
What is Customer Feedback Software?
A customer feedback software is a tool that helps you to understand how your customers feel about your products/services and evaluate their experiences to prepare an improvement strategy. In layman's terms, it is a software to record and analyse customer feedback on a particular product or service your customer has purchased from you.
From collecting customers' personal information to recording their responses and generating feedback reports, a customer feedback tool is a complete arsenal. It voices customer opinions and converts them into actionable tips for creating better experiences. 63% of CX professionals rely on customer feedback to invest in product/service improvement to enhance customer experience.
A customer feedback system organizes the process of feedback collection, analysis, and implementation. It executes every task with utmost perfection, leading to effective feedback management at the end.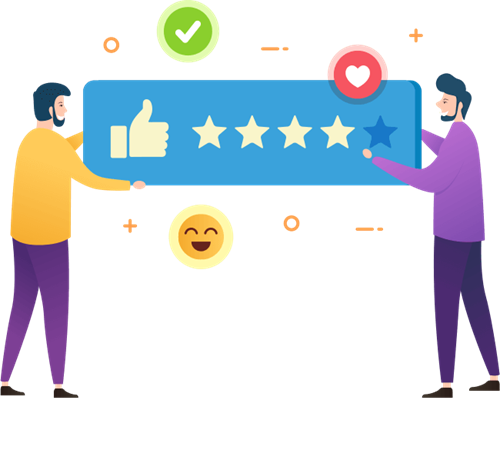 What is Customer Feedback?
Getting feedback from customers using a customer feedback platform is a no-brainer when you can answer the question - "what is customer feedback and why is it important for your business." 90% of customers look for positive reviews when they purchase a product.
Customer feedback is a customer's opinion on the characteristics, usability, and sustainability of your products and services. It is your customers' POV which describes their overall experience with your product/service. Their perception on various aspects of your product includes its quality, ease of use, and ability to solve the customer's problems.
What is the Fastest Way to Get Customer Feedback?
A customer feedback system provides you with the functionality to create a customer feedback survey, customize it, and share it across multiple channels to collect feedback. Here are four fastest ways to collect customer feedback.
In-person Customer Feedback
23% of customers prefer face-to-face interaction during complex customer service processes. Ask for your service feedback, right after you finish the task. In-person feedback collection is the most sought-after way to ask about a customer's fresh experience. Also, if you own a restaurant or a delivery business, you can always ask your customers to rate your brand on the spot.
Customer Feedback Emails
With a robust customer feedback software, you can send your feedback surveys to the customers via email. Just like every other email you customize to communicate with your audience, customer feedback emails will contain a personalized question for your customer. You can add custom variables for answers to those emails to elevate the survey experience for your respondents.

Real-time Customer Feedback
The best way to collect online feedback is to use a real-time feedback app that allows feedback collection when a customer is about to leave your website or application. By using weblinks for your customer feedback survey, you can embed the survey form on your website/mobile app or send it via SMS to get real-time mobile custom feedback. Collecting NPS scores can also help you get honest, real-time feedback on your services.

Social Media Customer Feedback Survey
57% of customers prefer to contact companies on social media. Why not reach your audience in the same place to ask for their feedback? If you ask - what is the most helpful way to get feedback, we would say, share feedback surveys on social media. Many customers are ready to share their concerns over social media through short surveys or polls.
Importance of Customer Feedback in a Business
Without delving deep into your customer's problems, interpreting their likes and dislikes, you will not understand how your product is treating them. Getting feedback from customers serves the same purpose.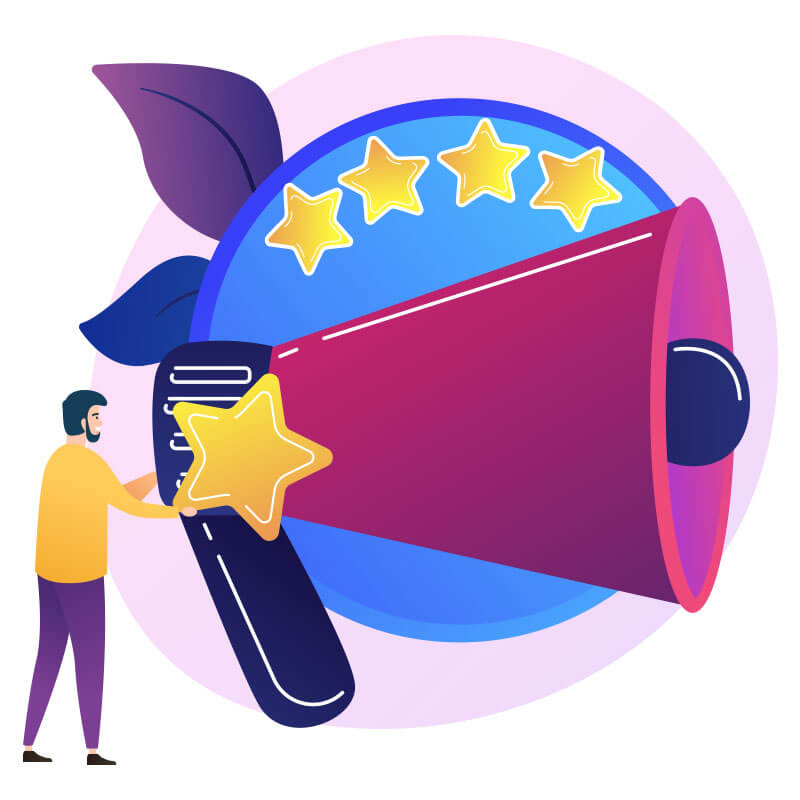 Benefits of a Customer Feedback Tool For Your Business
As a business owner, providing excellent customer service is your priority & a customer feedback application helps you to do just that. Here are some benefits of a customer feedback tool.
Streamline Feedback Collection Process
The customer feedback software eliminates the tedious task of collecting feedback on papers and re-entering the data into systems for analysis. Its in-built survey creation, data entry, and report generation features help you to get rid of repetitive tasks and organize your feedback process seamlessly. The customer feedback application does everything for you while only prepare questions, share surveys, and generate reports
GoSurvey is one of the best customer feedback tools that provides you with all the features of an efficient feedback software. No matter which industry you belong to, GoSurvey offers a personalized and easy-to-use experience for every use case.
Custom Surveys for Every Customer
With a customer feedback tool, there's no place for a one-size-fits-all approach. Every customer is different and possesses a unique thought process. A feedback software can help you design custom surveys for your audience based on their preferences. Text, images, audio are some common elements that govern how your customers will respond to your feedback surveys.
With GoSurvey, customizing surveys is a matter of just a few clicks. According to different audience segments, you can embed a range of question types in your feedback form. Getting feedback from customers becomes easy with GoSurvey as it helps you to value their likes and dislikes.
Save Time with Ready-to-share Survey Templates
A customer feedback platform is designed by respecting the time constraints of businesses. The idea of a quicker response collection was followed by the need to create surveys faster. To serve the purpose, customer feedback tools offer pre-designed survey templates for every industry. If you don't know what questions can kick-start the feedback process, select a survey template for your business.
GoSurvey is always one-step ahead of the competition. It offers ready-to-share survey templates for every business type including restaurants, healthcare, retail, real estate, and more. You can either pick your industry template and share it via your preferred channel or customize the feedback questions as per your requirements.
Instant Feedback Reports
Analytics is an integral part of a customer feedback survey. In many cases, you may need to make an immediate decision for your product/service. It can be a product update, a service improvement, bug fixes or anything that hampers your customer experience. Customer feedback software has in-build analytics functionality evaluates your data as soon as it gets synced to the system.
With a feedback software like GoSurvey, you will never run out of time because its instant report generation feature prepares feedback reports on your fingertips. It records your data and analyzes it to generate three different analytical formats. Choose your preferred format to gain actionable insights.
Real-time Response from Customers
Nothing is better than the feedback the customers give immediately after using your feedback/service. It's a fresh experience and their response is unbiased by anything that governs the buying decision. Real-time feedback app allows you to collect online feedback from your customers on your website/app through live chat, exit pop-ups, or dedicated feedback pages.
In GoSurvey, the real-time customer feedback functionality can be implemented using web survey links. Embed your feedback surveys on the check-out page, support page, or when a customer is about to exit your website or mobile app. It helps you to reach your customers quickly in case of any issues. You can also incentivize loyal customers when they leave a positive review on your website.
Strategic Customer Feedback Management
How to manage customer feedback, is one of the growing concerns among many businesses today. In cases where the customers are unsatisfied with your product/services, you need to be quick in solving their problems. An immediate action is required to pacify the situation. To your surprise, a software to record and analyse customer feedback can also manage their responses.
GoSurvey provides a dedicated customer feedback management functionality to its users. You can turn on response-based notifications in the software to prioritize feedback with serious concerns. As soon as the system detects a negative response, you will be notified with an option to respond/address to the feedback.
Excellent Business Growth Arsenal

A customer feedback platform is packaged with features to not only ease how you collect feedback but also enables strategic decision making. Every feature of the software is dedicated to listening to customer issues and satisfying them with appropriate solutions. As a result, when customers become loyal to your brand, start vouching for your products and services, you can observe a uniform growth curve for your business.
GoSurvey was designed to build better relationships between a brand and its customers so the latter can become brand ambassadors. Its features are dedicated to offering a robust feedback collection experience to companies, serving them the extra mile they expect from a solution.
Steps to Create an Effective Customer Feedback Survey
Getting feedback from customers and ensuring the data is suitable for meeting customer expectations requires an actionable customer feedback survey to be in place. Here's how you can create one.

Think precise
Ask short and easy-to-answer questions that do not complicate the feedback collection process.

Create delightful experiences
Refrain from sending countless questionnaires and focus on the aesthetics of your feedback form.

Customize surveys
Don't be generic - personalize your customer feedback questions based on specific customer groups.

Ask unprompted feedback
"Anything else you want to share with us" is the best question to collect feedback on areas that you are not aware of.

Improve your services
Work on previous customer feedback to get fresh and probably positive feedback this time.

Prioritize responses
Enable response-based notifications to immediately address feedback representing the severity of a problem.
Features of GoSurvey Customer Feedback App
Customizable Surveys
Customize surveys by selecting screen layout, colors, background images & more as per the business requirement.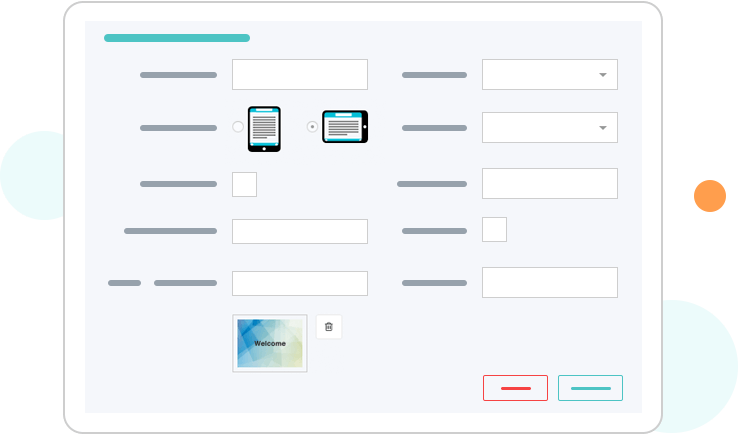 Unlimited Response Collection
There's no limit on the number of responses a user or surveyor can collect while surveying. This makes the survey experience even better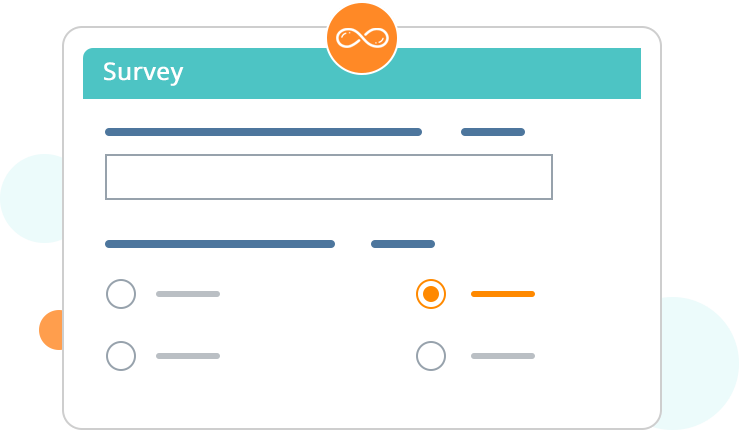 User Management
Create and manage users by providing them specific roles and different levels of access for different survey projects.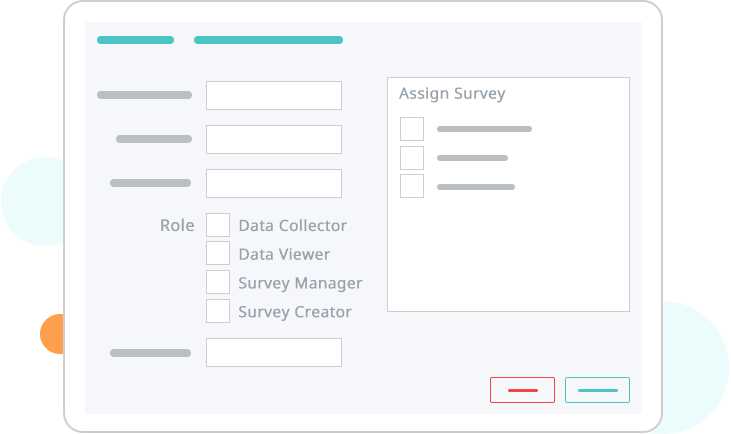 Web-Based Survey
Surveys can be configured and shared to the targeted audience as a web URL. The respondent can fill up the surveys online in quick time.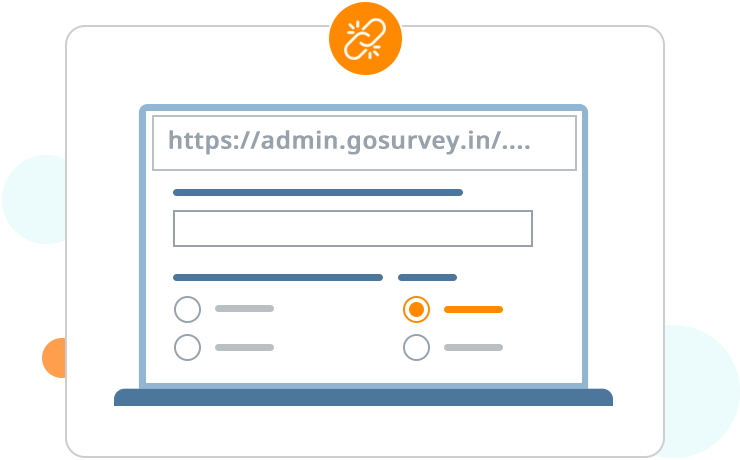 Response Based Notifications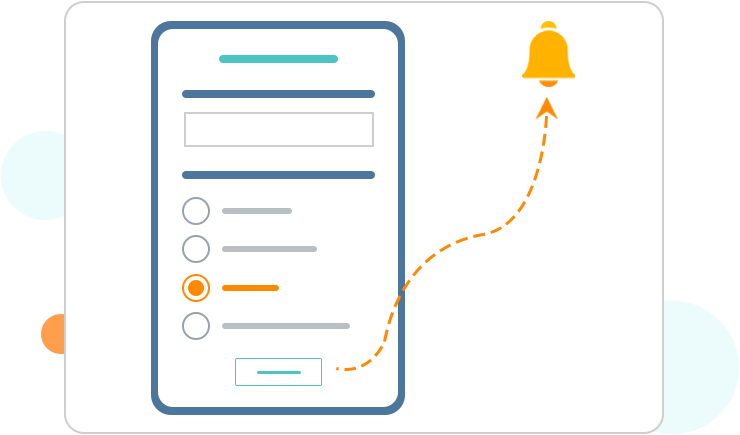 Image as an option
To make surveys easier and interactive, images can be used as an option for Radio & Checkbox questions.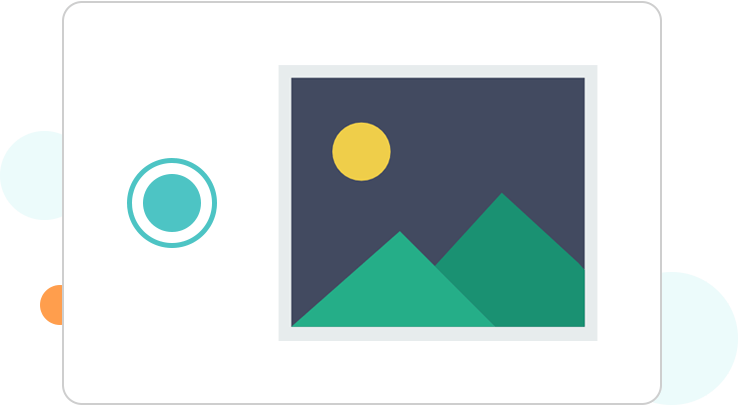 Media As Question
To make surveys more interactive, image, video & audio can be used as a question.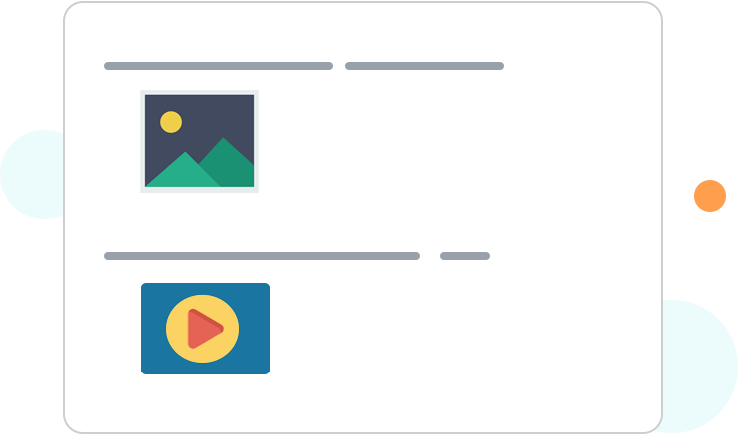 Real Time Report & Analytics
Reports are generated automatically and can be viewed in various user friendly forms like Pie charts, graphs etc.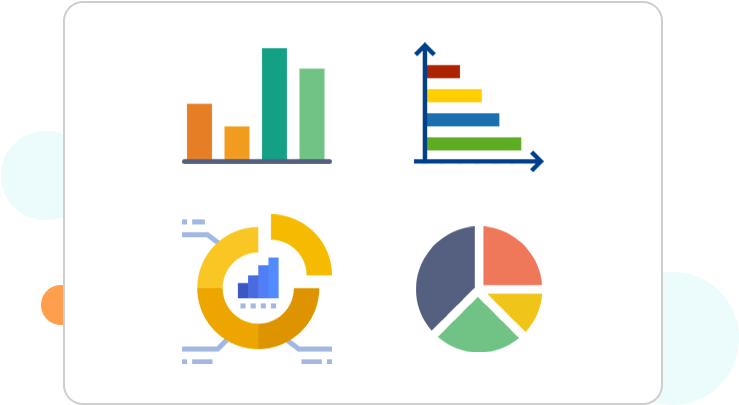 Over 35 Question Types
Create survey by using more than 35 different question types which are designed for various use cases. Getting started is easy and fast.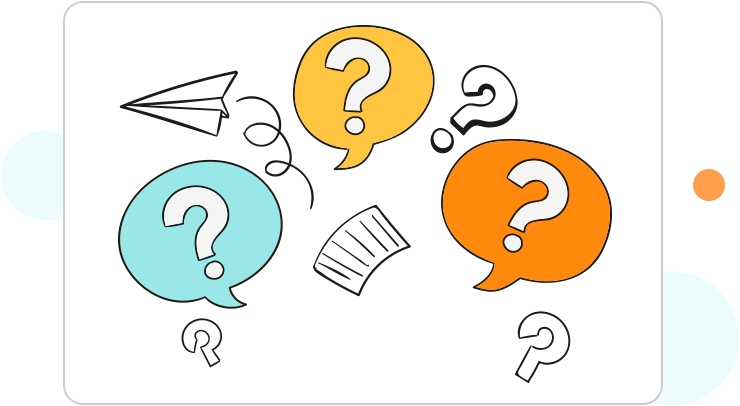 Net Promoter Score (NPS)
Use Net Promoter Score to measure the happiness and loyalty of the customers. The respondent has to rate the question on a scale of 0 to 10.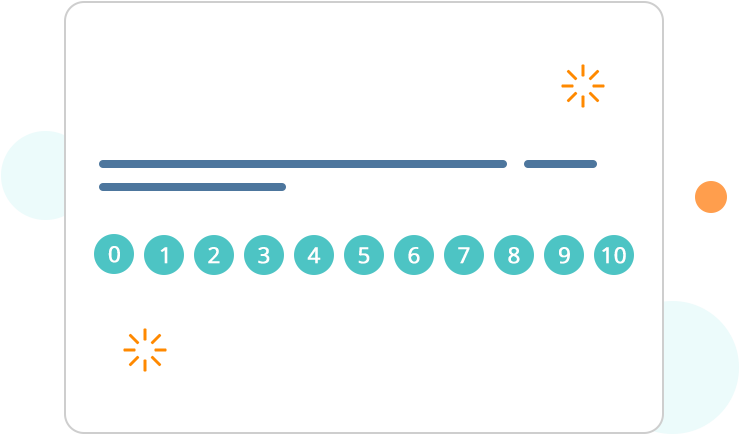 Branding
Keep the business branding strong with GoSurvey theme support that enables to add business logo and customize the look and feel.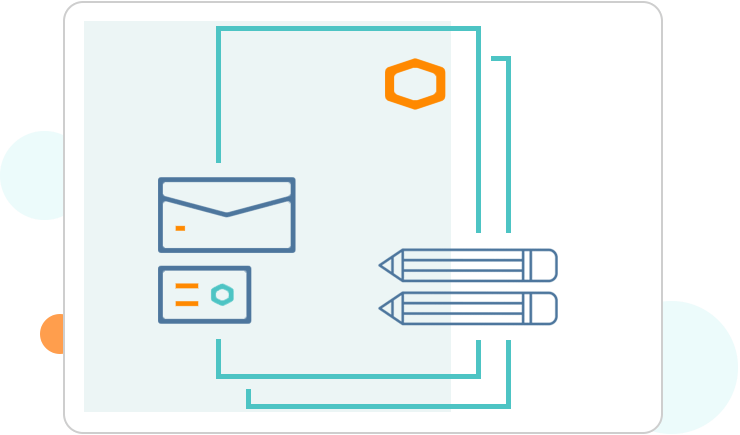 Customizable Surveys
Customize surveys by selecting screen layout, colors, background images & more as per the business requirement.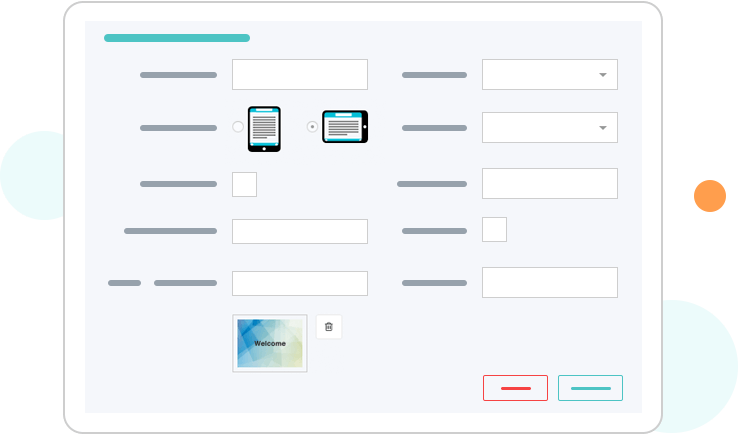 Unlimited Response Collection
There's no limit on the number of responses a user or surveyor can collect while surveying. This makes the survey experience even better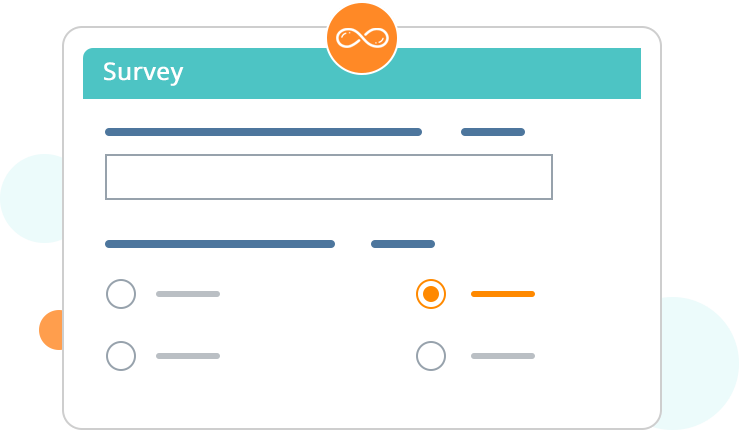 User Management
Create and manage users by providing them specific roles and different levels of access for different survey projects.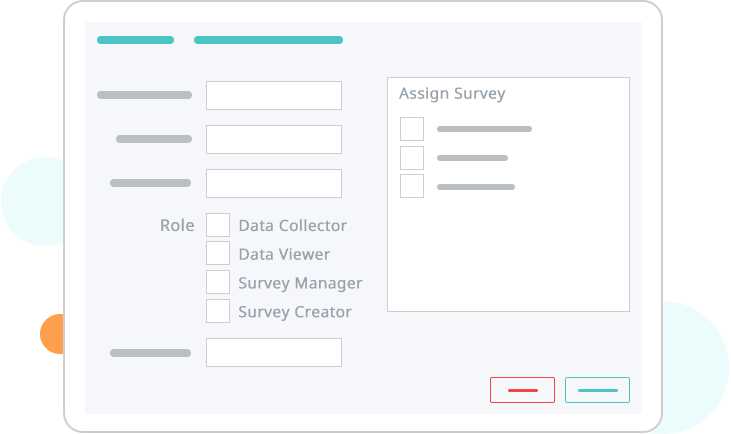 Explore Sample Question Templates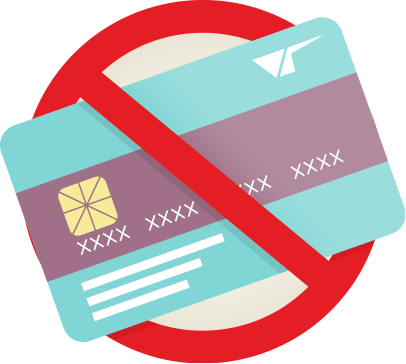 Get started with a free trial.