Market Research Survey
Take better business decisions with data that you can trust upon. Ask, analyse and act swiftly to drive your business to growth.
What is a Market Research Survey?
Businesses, governments, NGOs, and other domains have been using market research to understand the fundamentals of hows', why's, what's, etc. of the customers and targeted niches. They've been using market research data to make evidence-based decisions.
But market research was not possible without market research surveys. You must be wondering what it is. Fret not! We'll quickly hop into learning 'what is market research survey.'
Market research survey is a survey method for different vertices to gather information and gain useful insight into your market. It is a widely-used forecasting technique which helps organizations to get insightful data from a lot of respondents in a standardized format and allows businesses to understand habits and motivation of customers to make evidence-based decisions, especially pertaining to the focused-groups.
Looking to predict your customers' needs?
Trying to personalize and serve them as per their expectations?
Orchestrating a targeted marketing campaign?
Wanting product conception and development ideas?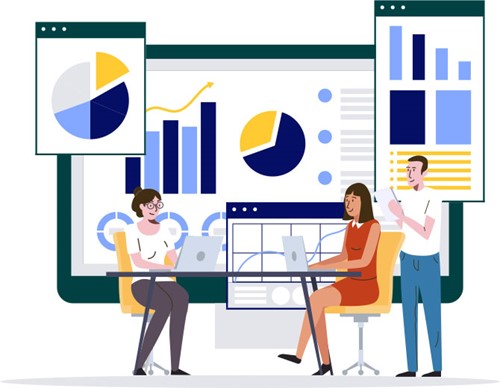 Consider another example. You have developed new marketing strategies for your products and services. What are the odds that your strategy will succeed? Can you put the best bet without knowing the market? Absolutely no! But for these strategies to be successful, you can conduct market research surveys that will help you determine if your audience is willing to accept your ideas readily.
So, most marketing and sales managers rely on surveys that catalyze market research objectives. Marketing research survey is about conducting interviews and reviews to analyze the current market weather and putting the next step with due diligence.
Why are market research surveys important?
Well, the answer is not a cesspool but an ocean. Think of any review or study that you want to do in the market, and the surveys will help you with it. But we don't live without giving research survey examples. Here are a few reasons why market research surveys are essential:
Reason #1: To get into the boots of existing customers.
Let's be honest! Businesses should stop pretending that they know more than customers. It's not 'you make & your customers want.' Most of the time, it's 'what they want, so you make it.' Market research surveys help in getting into the boots of the existing customers and search their needs.
Afterall, who knows what your customers want more than themselves? The survey is also suitable for knowing their inclination, what they expect from a product or feature, how long they've been with you, and how much they're willing to spend for your brand.
Reason #2: For recognizing new potential customers.
With market competition shooting up to stars, customer retention is getting complicated. There's always someone willing to draw your customer's attention. So taking care of existing customers with surveys is not enough because there's a wide variety of audiences waiting to receive your products and services.
Market research surveys help identify these potential buyers and brands leverage this data to scale-up their business. It's always been a powerful tool for customer acquisition.
Reason #3: To study and enter into the new market.
You don't enter into a battlefield without exploring the kingdom. You should have enough data on your hand to marshal the king's fort. Surveys let you understand the market even if you're a new entrant.
You want to learn if the market is overcrowded, who your competitors are, which customer group will benefit from your new business, and whether your idea stands a chance in the existing market. Market research surveys answer all the start-up queries with ease.
Reason #4: To measure where the brands stand in the market.
You want to have a roadmap of your brand— where does it currently stand and where do you see it after a year or two! And what's better than seeing it from the customer's perspective?
Market research survey questions allow you to gather data on how customers view your brand and how they perceive your product/service. It is called brand awareness. You can improvise on your brand strategy to penetrate deeper into the market and improve standing in the industry.
Reason #5: To make-well informed business decisions.
Your business is as good as the small-decisions that you make. Some studies say companies that take data-backed micro and macro-decisions do better than the firms that keep going with the guesswork and anticipated-feelings.
Market research survey gives instrumental data in predicting the market risk and adapting the changes, so the businesses don't blow away in a few spurts. It also increases the degree of risk-taking capabilities as you'll have vital details to make informed business decisions.
Types of market research surveys— 10 standard templates
Type #1 Market profile-segmenting survey
It's a survey type that explores who your customers are, and who isn't. The template segments your buyers-profile and makes it easier for you to set targeted campaigns.
Type #2 Market description survey
The survey template gives detail on the market size and the relative market share. Use it to determine market growth and business positioning and make evidence-based decisions.
Type #3 Customer purchase-intent survey
The survey is directed to determine your customers' current intent. Are they willing to buy? Where are they in the purchase journey? The template types let you understand customer conversion and loyalty.
Type #4 Customer satisfaction survey
Are your customers satisfied with products or services? What's their take on your launch? Does their attitude look positive? The customer satisfaction survey template gets you through essential details on their mood and lets you improvise for higher conversion and commitment.
Type #5 Product conception survey
Before you go full-blazing guns developing an idea, it's better that you screen your concept. Product conception survey gives you firsthand data on likes-dislikes of the product/service before it hits the market. The template is also useful in determining the likelihood of acceptability.
Type #6 New product usability testing
Demo testing is a safe bet before launching the product. New product usability testing surveys help understand how your product/service will behave in the market. The template also gives insight into customer-learnability and how they're using the product.
Type #7 Habits and uses survey
Directed to audit habits that drive users to use your products. Habit and uses survey also lets you learn how, when, and where your products/services are being used. If you know what job your customers expect products & services to do, you can play new strategies by their ears.
Type #8 Competitive market position survey
Where do you stand compared to your competitors? Competitive market position template is the best survey practice to determine if your product or service is worth multidimensional scaling. It positions your benefits and features against your competitors and helps busk up when needed.
Type #9 Value research survey
Your customers have a purchasing power limit. Knowing how much they're willing to invest in your services/products will help you set up the prices. Value research survey template directs at giving more profound knowledge on brand value and keeping costs at competitive rates.
Type #10 Sales forecasting surveys
To predict sales and market, you need to have data on judgemental bootstrapping, intentions evaluations, conjoint analysis, and opinions from the experts of the industry. A sales forecasting survey helps you blend these data and recognize the future of product/service.
Why are market research surveys important for your business?
Market surveys for your business help you identify how existing and potential customers might think of your brand and lets you fulfill the gaps in customer expectations. It's compelling data to have when executing a marketing campaign and looking to capitalize on strategies.
#1 Measure your brand
Learning what your customers think of you falls into the brand research category. Market research surveys are well-directed to determine your brand's image, value, and impact in the market. To get more into the specifics, conduct brand research on the following vertices:
Brand advocacy
Brand awareness
Brand loyalty
Brand penetration
Brand perception
Brand positioning
Brand value
#2 Monitor your campaign success
Are your campaign strategies working? Do they deliver the desired impact? How are they affecting the buyer's mood? Getting deep into how your campaigns are performing will let you timely-improvise marketing strategies at will and push you closer to your campaign's objective. Survey in marketing has been a supporting clutch for monitoring, analyzing, and intervening in failing market campaigns. Here's what you'd like to review:
Research for launching a marketing campaign
Review campaigns strategies and objectives
Qualitative investigation into why, how, and what way
Quantitative research into how many, how often, and to what limit
Review campaign reach
Analysis of campaign effectiveness
#3 Look-through competitive gap analysis
You need someone to compare yourself with. Who's better than your competitors in the market? Since you're not operating your business in space, you need to analyze your competitors' timely. Knowing their strengths and weaknesses, benefits and USPs, opportunities and potential threats, etc. shall keep you in the hunt. You can use market research surveys to determine the gap between you and your arch-rivals and make efforts to blur those differences. Here's how you can analyze your competitors.
SWOT analysis framework survey
Porter's five forces survey analysis
Perceptual mapping surveys
Strategic-group survey analysis
Growth-share matrix surveys
#4 Get into customer feedback
Customer feedback research is more like lending your ears to the customers and executing on their ideas. Feedback is generally the blood-line of any organization, and no one will give you more honest opinions than your customers. Setting-up market research surveys that rummage into customer's ideas shall help you make effective and perceptual changes in your brand strategy. Here are the market research survey templates that let your customers raise their concerns:
Product and brand health feedback survey
Customer satisfaction feedback survey
Customer retention survey
Customer preferences survey
Customer expectations survey
#5 Research the customer insight
Customers leave significant traces whenever they interact with your brand. But if you grab and organize these traces, you can multiply your sales. Market research surveys reveal why your customers behave in a particular manner. You can exploit these data to strategize, market, develop, and launch your products. Here's how the market research survey gets you going through valuable customer insight:
Purchase habits surveys
Interests, hobbies, and passion surveys
Media-consumption surveys
Touchpoints surveys
#6 Segment any market
Segmenting your market is probably the most critical level in any business. How do you know if you're projecting your campaigns to the right audience? Market research survey allows you to build the buyer's persona and plan your marketing campaigns to the most relevant buying groups. You can divide your customers into 'n' number of attributes. Here's a list of customer segmentation that you can address with market research survey:
Demographic segmentation survey
Geographic segmentation survey
Technographic segmentation survey
Psychographic segmentation survey
Behavioral segmentation survey
#7 Gain insight on product/service development
Innovation needs proper studies and reviews. It's hard to get everything right if your products and services are not built over the top of the market's mood. But you can also deploy market research surveys to gain deep insight into products and services that your customers will accept and learn. It's not easy to get your boat sailing if you don't know how to peddle. Here're a few market research surveys for products and services development.
Survey for product conception
Survey for product formation
Survey for product introduction
Survey for product gauging & improvement
#8 Test usability of your products and services
Once you have deployed your products/services/apps/webs, you want to know how your customers are using them. Is your product serving the purpose it was designed for? What's the learnability percentage? Everything you research to gauge your launch is usability testing. Market research survey directs to understanding usability, acceptability, and learnability of your products in real-time. Here's how you would like to deploy a market research survey in your business.
Learnability testing survey
Checklist testing survey
A/B demo testing surveys
Tips on how to conduct a market research survey
Surveys are about fitting the right questions for the right audience group. You need a deeper understanding of the question types and upright arrangements so that your studies get you the effective results.
Tip #1 Know why you're conducting a market research survey
The best way to make your market research survey successful is by defining your intent. Know why you're conducting the research survey? What problem is it addressing? What issue will the data resolve? Is it getting into the customer's info or product conception? Questioning and defining your intent will help you set your questionnaire effectively and likely gather the relevant data.
Tip #2 Have a clear objective of what you want to achieve
Once you know the problem for which you're trying to gather data, set your objectives on how you'll use the study. Suppose you're researching value propositions, set up a clear purpose that you want to achieve with the data. Establishing an objective will allow you to improvise or make up your survey research as it goes on. Should you find yourself meeting your goals, the pre-stated purposes will also help you shut the market research loop.
Tip #3 Set your survey in regards to your audience
Not everyone's your customer. Surveys can get expensive if you're targeting the wrong niche or audience. So, your survey questionnaire must reach the most relevant audience. To get effective results, you need to be more specific with your audience criteria. But keep in note that getting into the specifics will prune down your respondent list and survey will keep getting expensive. For more comprehensive market research, try targeting a bigger sample frame. You can smartly push or pull out your customers from a survey by placing screening questions at the beginning of your marketing survey questionnaire.
Tip #4 Don't tap the non-essential questions
Surveys are expensive. And so does your respondent's time! So, your survey must be right on the dart. Make sure that your study has essential questions. Avoid all the non-required questions as most customers desert or don't respond to excessively long surveys. Keep your study to the point and prevent non-response bias.
Tip #5 Decide on your measuring techniques and margin of error
Survey data can get skewed depending on measuring or observational techniques. They're mostly unavoidable. But you want to make sure that you're using the most suitable method in the industry. It will, indeed, help you define the margin of error in a survey. The margin of error is a difference between the results you expect and the result you observe. Knowing it beforehand will help you understand the correlation between the sample frame and the margin of error.
Tip #6 Schedule your survey timeline
You can't send your surveys whenever you want. Additionally, you can't afford to send them again and again for two reasons— it will eat your resources, and no one likes to be poked repeatedly. So, schedule when you exactly want to send your survey and how many times you're willing to send & check-on respondents. You also want to avoid non-response and attrition rates. So, you should send surveys when your targeted audience is not busy and is likely to participate.
Tip #7 Identify areas that require rich study and use detailed questions
The whole purpose of conducting market research surveys is to have rich data on the areas that you don't have. There can be areas that require deep and rich study but haven't received your attention. Try figuring out these points in your business and place detailed questions to enlighten these blind spots.
Tip #8 Take use of GoSurvey tools and resources
There are several ways to go about in the market research survey, but you'd want to go with the most effective one. GoSurvey offline market research tools and resources opportunes you to conduct your study in a well-organized and competent way. You've plenty of survey templates at disposal with GoSurvey internet-agnostic survey apps.
Explore Sample Question Templates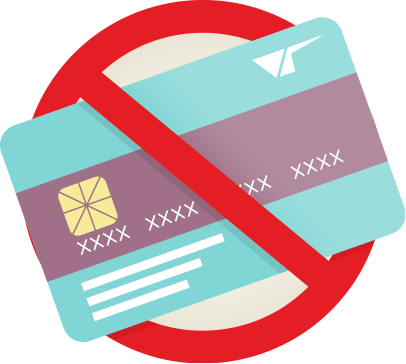 Get started with a free trial.