Mobile Forms App
Digitize your survey & data collection work. Take surveys anywhere on the offline mobile form app.
What is a Mobile Forms App?
A mobile forms app is a forms builder app that allows you to do surveying and data collection from anywhere in the world using your mobile phones. It is a mobile forms software that works on all types of devices like desktops, laptops, tablets, with both online and offline accessibility. Create custom forms on your desktop and use them across all your devices to collect, manage, and track data.
What Are Mobile Forms?
Mobile forms are personalised digital questionnaires, surveys, or polls that enable data collection on mobile devices. Many people misinterpret a mobile form with mobile forms app, assigning the same meaning to both, which is not valid in any sense. A mobile form is a questionnaire or the actual survey created for collecting data. In contrast, a mobile form app is a software that gives you the functionality to collect data on a mobile device using those forms.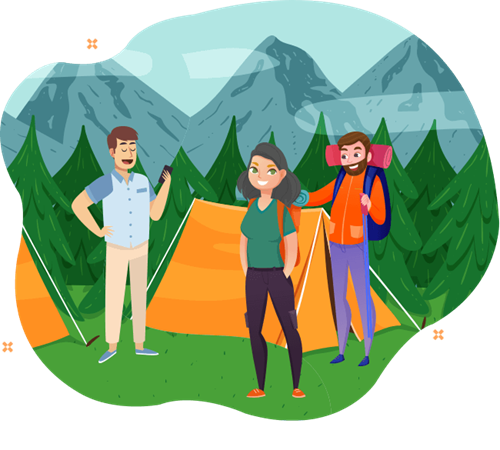 Example: You can create five different mobile forms, but you don't need five separate mobile form apps to use it or collect data. You can create them all on a single mobile forms software and use them on the same mobile app, each custom-tailored to your requirements.
Mobile forms can be either shared online across different channels to collect your audiences' data or taken along for field surveys or in no-internet zones. All you need is a custom app to fill out forms on android and iOS devices that streamlines form filling, improves the data quality and sparks customer expectations.
Conduct surveys or collect field data for inspections, audits, records, checklists, and more with a mobile forms software, ditching paper bundles. Collect data yourself or send your surveyors across regions; there's no bar to user accessibility.
Types of Mobile Form App
Depending on your requirements, availability of resources, and your location, two types of mobile form apps can streamline your survey projects - online and offline mobile forms app.
Online Mobile Form App
Online mobile form apps are just like web form builder apps. You can use them to share your survey forms online for audience responses or collect data at the survey location with an internet connection enabled on your device. The respondents who are filling your forms also require an active internet connection to submit their answers. This limits your surveys to areas with stable networks, excluding villages and no-internet zones.
Offline Mobile Form App
Offline form apps provide the same features as online apps do, but extend their functionality to no-internet use cases also. You can take your surveys along to locations with little or zero internet connection and still store your data in the device. All your user accounts work in the same way. When the device captures a stable connectivity, you can sync all your data to the system. Even if you log out of the app without syncing your data, it remains safe in your device.
Why Should You Use An Offline Form App Over An Online Application?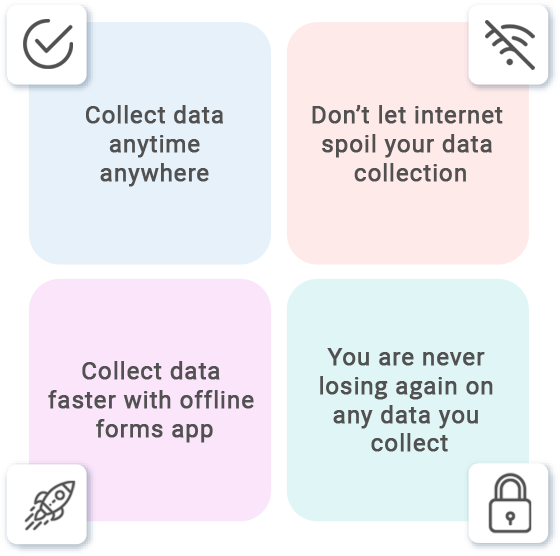 Why Should You Use An Offline Form App Over An Online Application?
Benefits of a Mobile Form App
1. Eliminate Papers
Surveys and data collection using paper forms is challenging. Printing a gazillion of papers for every survey, carrying papers all along your journey, and manually entering data into each of them becomes cumbersome as the process continues.
Also, you have to re-enter the data into your systems for analysis and decision-making. Mobile form software eliminates the paperwork in surveying and data gathering. From creating forms to recording responses and analysing results, everything is digital. Take your mobile along to the survey location and feed data directly into your system without any intermediary like papers.
GoSurvey is a mobile form app that you can install in your mobile device to collect field data or share online with your customers to be filled by them. Create a mobile form using the desktop version of GoSurvey and conduct surveys logging in to your mobile devices. Carry a single device throughout your journey without any loss of data.
2. Reduce Time-consumption
Paperwork is about manually collecting and storing data which takes several days. Some surveys have strict timelines to be followed. Investing your time solely for collecting data will keep you away from concentrating on other crucial processes. The final step in surveying is to analyse the survey reports, determine trends, and arrive at a decision. Using an app for forms can cut down unnecessary tasks and allow you to focus on the most important functions.
A form filling app like GoSurvey allows you to directly record your field data into mobile devices eliminating manual work to a great extent. Instead of describing a site or a scene under the survey, you can capture an image with your phone and record it in the form just like text. If you want customer feedback, share the mobile form via a web link, and they can fill the form themselves on any device. It cuts down your time to almost half than you would take using papers.
3. Lower Costs
Printing hundreds and thousands of papers to record survey data is a waste of your company's hard-earned revenue. A form mobile app puts an end to all the unwanted expenses incurred to your company. It streamlines the underlying process of collecting and storing data, thereby cutting down on costs.
With GoSurvey, you don't need any data entry or re-entry operator to store your survey information. The surveyor himself can collect data with their personal gadgets like tablets, mobile phones, iPads, and more. The collected data is automatically stored in their account, which can be accessed later in the system for analysis.
4. Diverse Data Types Can be Collected
Surveys are not limited to collecting textual data. At some stages, you may need your audience to submit documents, signatures, or information other than just characters. In field surveys, you need to capture images and videos of the survey location to record the actual condition of that area. Traditional form filling methods are limited to textual data collection. But mobile form apps go beyond numbers and letters to record a range of data. A mobile form builder has in-build features where you can select the type of data you wish to collect without designing anything yourself.
GoSurvey is the best mobile form builder for your system allowing questions with diverse data types. You can create a mobile form using different question-answer formats like images, videos, e-signatures, GPS, mathematical formulas, Barcode/QR Code Scanner, and more with 35 question types depending upon the use cases.
5. Multi-user Support
Large survey projects involve a big team of members to cover every location. Chances are you may need the same information from different areas under survey. If you use paper forms, you need several copies for the same form, which is a waste of time, money, and resources. Instead, you can just create a mobile form on your system and assign multiple users to collect data from their mobile devices. Every user will have their own account to access the mobile form and record information discreetly in the same form.
GoSurvey offers fully-functional user management to its clients. Create multiple user accounts for your surveys and share the account details with them to login in to the mobile form app and access the survey forms. This way, all the users can store data using the same form without overriding each other's information.
6. Data Authentication
Manual data collection is prone to missing or incorrect information. Your surveyors may not be able to describe the survey location correctly or fail to record exact answers from the respondents or even be dishonest with their job. It results in misleading information, thereby corrupting the purpose of surveying. With a custom forms app, you can ensure data authenticity with the help of images, videos, GPS, and other features that can provide evidence for the legitimacy of the collected data.
GoSurvey has two exclusive features to make sure that the data collected is authentic in every sense. The background recording function in the app secretly records your surveyor's voice when they are using the mobile form. Everything they ask, discuss, or convey during data collection is recorded and saved for your perusal. Second, the OTP (One-time password) feature in GoSurvey validates the mobile numbers of respondents to ensure they do not skip or incorrectly fill the concerned fields.
7. Organised Data Collection
Answers written on a paper can be clumsy and difficult to read due to insufficient space. All thanks to the handwriting of your surveyors. Even if they use additional papers, they can miss the order and the information becomes a complete mess. You won't be able to gain proper insights into the data. In a form filling app, everything is organised and space is never a problem no matter how much data you collect.
GoSurvey involves a wide range of features to keep your data organised for analysis and results. Your data remains at one place in your device which can be synced to the system without affecting its arrangement. Just enter your responses in the respective fields and hit the Submit button. The data is stored and the form is blank again for a new response.
8. Pre-designed Survey Templates
When you create forms from scratch, it seems a lengthy process. You may miss out on certain questions or feel intimidating to think of every question. It takes a lot of time to churn out even simple questions to collect data. That being said, you don't have just one survey project. A mobile form builder consists of some pre-designed survey forms for you no matter which industry you belong to. You can customise those forms to add or delete questions according to your survey needs.
GoSurvey offers you pre-designed survey templates for every use case. Whether it is a market research survey, a lead capture form, a customer feedback form, or field survey forms, GoSurvey has question templates for all the industries. Select your survey purpose, pick the right survey template right from your device and kickstart data collection. Customise form templates on your desktop and use the updated version on any device that you can carry along.
What Difference Does a Mobile Forms App Make for Your Business?

Automation
Except for entering the data yourself, mobile form apps automate your data collection process. They wipe out papers to eliminate manual data entry and information upload on your systems. With a matter of a few clicks, you can collect an unlimited number of responses.

Increase Workforce Performance
Features like background recording help you to keep an eye on all your employees or surveyors who are collecting data. You can ensure whether your users are performing their duties honestly and bring authentic information to the table.

Improve Productivity
Ability to collect and store information anywhere without any limitations increases the overall productivity of your company. When your employees work without any roadblocks, their confidence and enthusiasm directly impacts the amount of quality work they produce.

Take Data-Driven Decisions
When you have accurate, authentic, and diverse types of data on your side, the purpose of data collection is fulfilled entirely. Your decisions will be based on a comprehensive analysis of these data, allowing you to analyse your market better and improve your business strategy.

Increase Storage Capabilities
Mobile forms app broadens your data storage capacity to an unlimited extent. You can record a number of responses on your mobile device. When there's no bar to collecting and storing data, you can harness the real-power of decision-making.
GoSurvey As Your Mobile Forms App
Offline Survey
GoSurvey works truly offline. Data can be seamlessly collected even in the absence of an internet connection. The Data is stored in the app itself and gets automatically synced to the account whenever internet is available.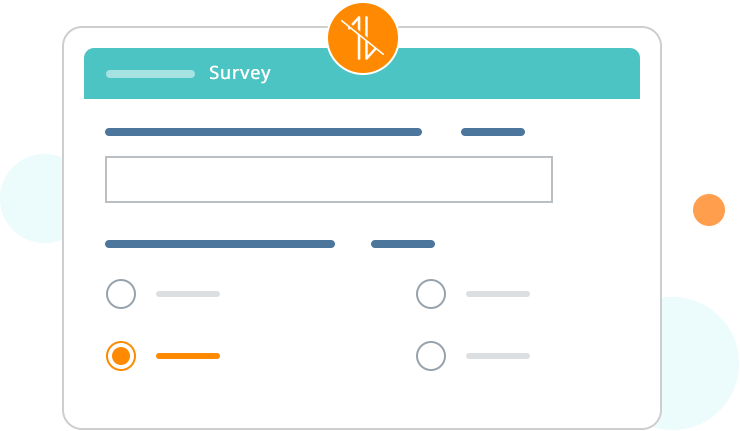 Multilingual Support
Surveys can be configured in any language. There are various languages spoken around the world and we make sure language is never a barrier.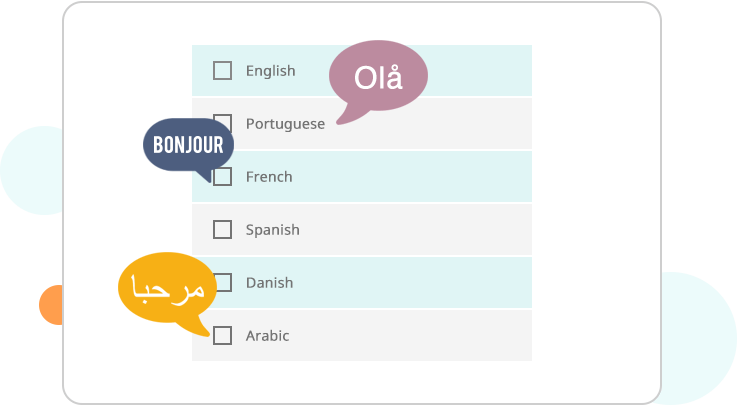 Available for iOS & Android
The app is available for iOS and Android Smartphones and tablets. The data can be collected easily anywhere on mobile devices.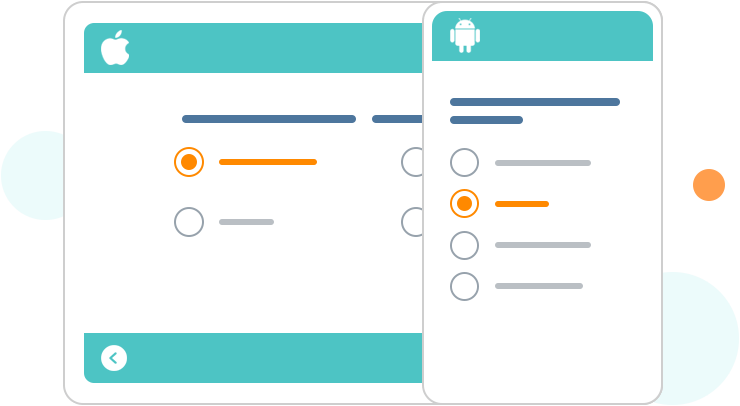 Answer Filtering
This feature helps to filter the options of the question based on the options selected in the previous question.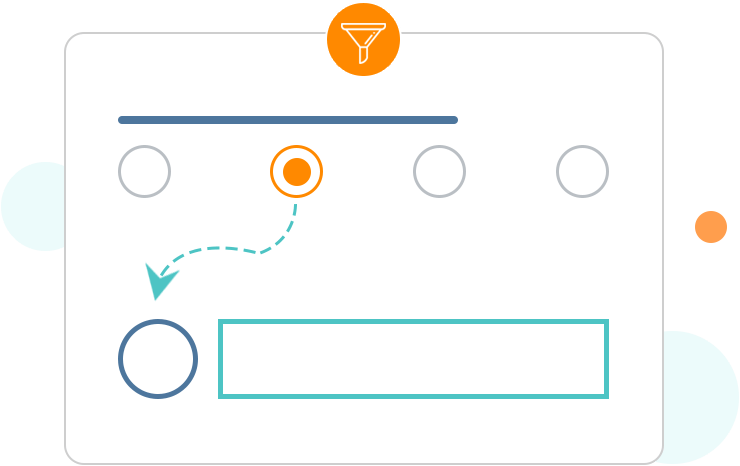 Option Forwarding
Forward the selected options to the next question. This will help the respondent to view only those set of options which they selected in the previous question.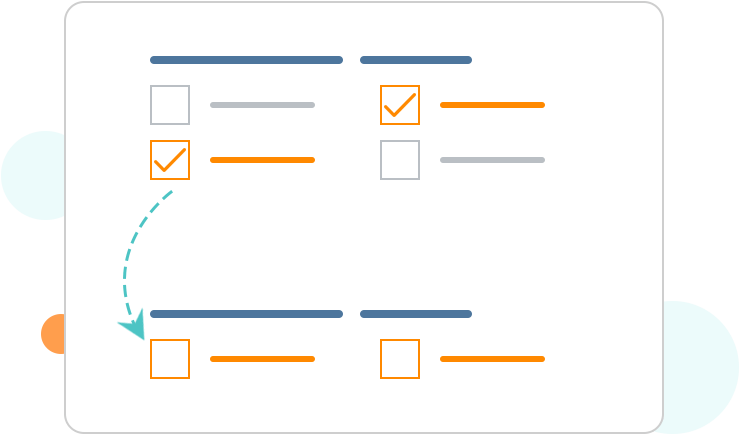 Over 35 Question Types
Create survey by using more than 35 different question types which are designed for various use cases. Getting started is easy and fast.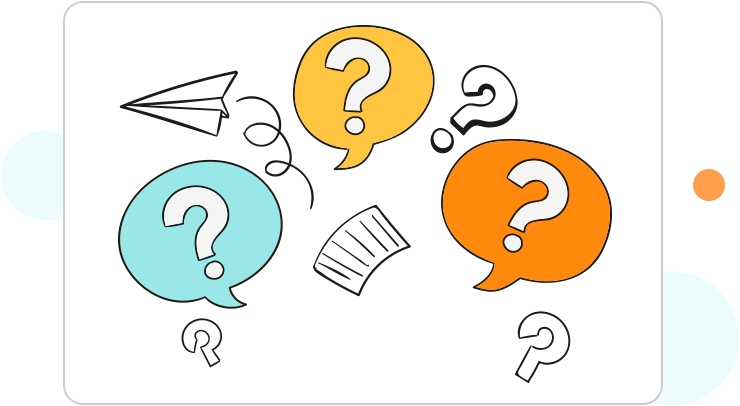 Randomization
This feature is used to minimize order bias and improve overall data quality of the survey. This feature enables the surveyors to randomize or flip all options, questions groups or pages.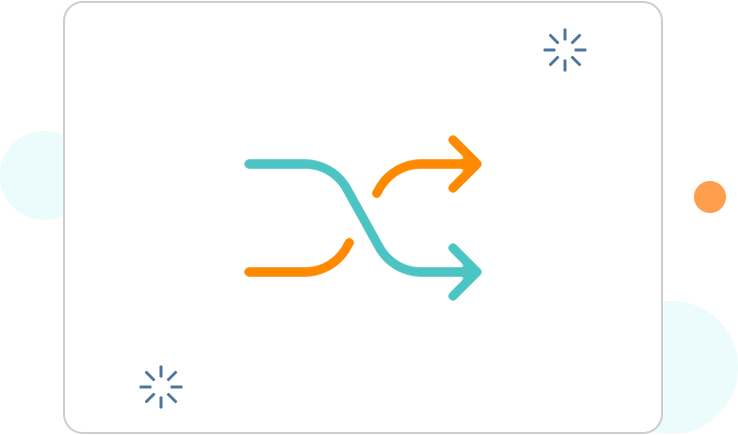 Image as an option
To make surveys easier and interactive, images can be used as an option for Radio & Checkbox questions.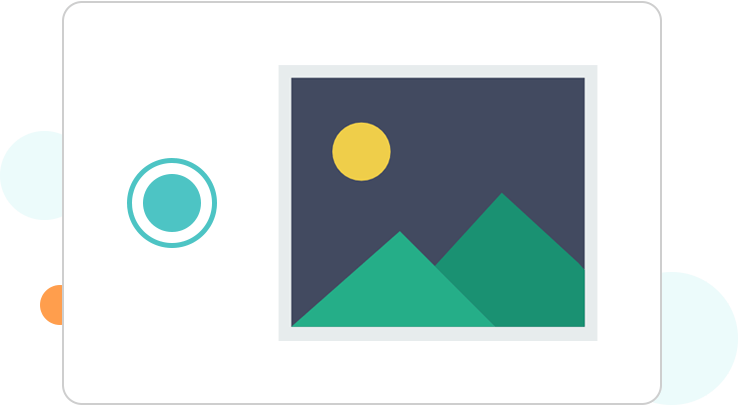 Offline Survey
GoSurvey works truly offline. Data can be seamlessly collected even in the absence of an internet connection. The Data is stored in the app itself and gets automatically synced to the account whenever internet is available.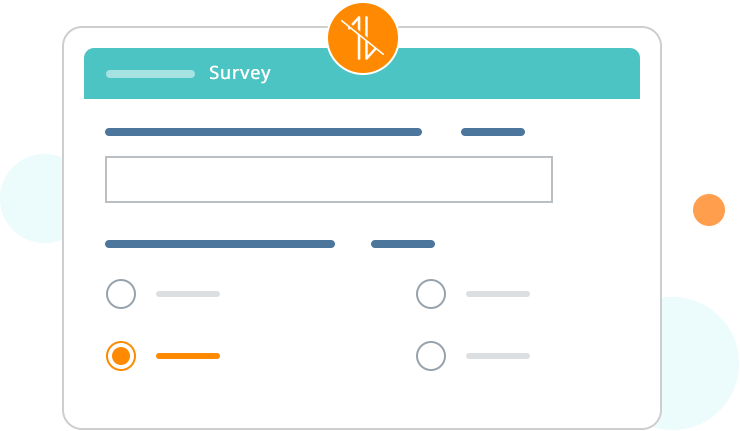 Multilingual Support
Surveys can be configured in any language. There are various languages spoken around the world and we make sure language is never a barrier.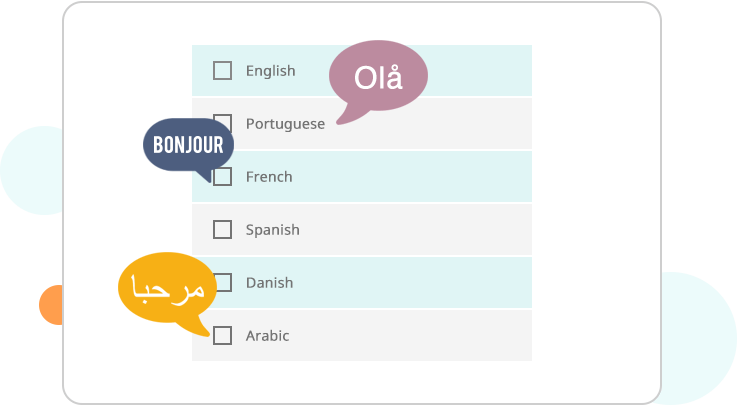 Available for iOS & Android
The app is available for iOS and Android Smartphones and tablets. The data can be collected easily anywhere on mobile devices.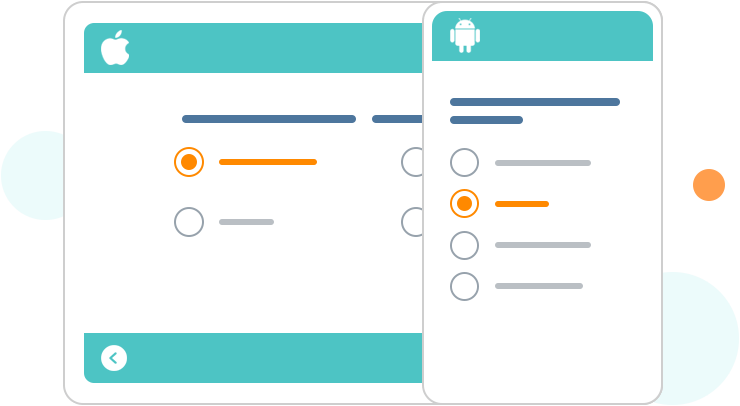 Explore Sample Question Templates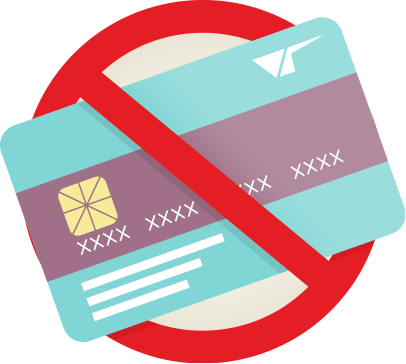 Get started with a free trial.