Customer Satisfaction Survey
Measure your customer satisfaction with GoSurvey. Grow your business with true insights about your customer views. Create, Collect and Analyze in real-quick time.
What is a Customer Satisfaction (CSAT) Survey?
A customer satisfaction survey is a means to determine the level of satisfaction of the consumers concerning a product or service offered by an organization. It can be a questionnaire or a poll that allows customers to define their experience with your product/service in a gist.
A CSAT survey analyses customer satisfaction around various aspects of your product/service. While these surveys embrace happy customers as brand advocates, they also identify 95% of consumers who are likely to brag about bad experiences. They usually quantify the overall experience of a customer right from purchasing the product, to using it, and involving into a support interaction.
A survey on customer satisfaction can unleash the loopholes in your product/service and offer you an opportunity to create better experiences for your customers. All it takes is a short questionnaire that you can share with your consumers to fill digitally on their mobile devices. You can experiment with a variety of questions types to create your CSAT survey.
Do not take this survey and it will skyrocket your business to Mars! Of course, you would not want your company to reach such heights.
What is Customer Satisfaction? - Definition
In layman's terms, customer satisfaction is the measurement of the happiness level of a customer with a product/service. It determines how a product/service performs when a consumer uses it to solve their problems. No matter which industry defines your business, customer satisfaction is the only way to knock at the doors of existing customers as a 10% increase in a company's CSAT score can lead to 12% increase in customer trust.
Why is Customer Satisfaction Important for Your Business?
Retain Satisfied Customers
65% of a company's business comes from existing or previous customers. These are satisfied people, ready for repeat purchase from your company. Measuring customer satisfaction can help you identify these customers and build long-term relationships with them. Only a 5% boost in customer retention rates can trigger your profits from 25-95%.
Please Unhappy Customers
One bad experience and you will lose 34% of your customers! Identifying their level of satisfaction will help you figure out ways to please them or resolve the argument. With a customer satisfaction survey, you can measure their experience and understand the cause of their bad experience.
Proactive Decision-making
Customer satisfaction helps you to gain metrics that define the health of your customer base - how satisfied they are with your product/service. Based on these metrics, you can forecast your team's performance to meet customer expectations. A CSAT survey gives you insights into your consumers' mind and the psychology behind their purchasing decisions, allowing you to persuade them accordingly.
Attract More Leads
Satisfied customers are more like brand evangelists who will never deny expressing the positive experience they get by using your product/service. Testimonials from these customers can help your marketing team to attract new leads with a social proof that guarantees a robust experience. Without customer satisfaction there's no brand evangelist and hence no evidence of your service quality.
How to Use Customer Satisfaction Surveys?
Address inactive customers
Not sure why customers stopped using your product or backed out of your service? Take a survey and ask what did you miss in your product. Inquire about how your services can improve to meet their expectations.
Collect your answers and compile them to look for a solution that preserves your customer base. Keep your consumer survey short and precise - it is one of the essential customer satisfaction survey best practices.
Get feedback on your product updates
Worried about your product's new version release? Create a customer satisfaction survey to measure how well the new feature went on. Send the survey to customers who bought the new product and ask them to leave a review on its performance.
If you Do not take this survey you are going to invest your time and resources in vain. If your product has some flaws, a CSAT survey can help you identify them at the earliest and make the necessary changes.
Bring a new choice in the market
If you're planning to bring a change in the existing market, nothing is better than surveying your target audience to make it a success. Choose your niche and conduct a survey on customer satisfaction to identify the pain points of available products.
Address your audiences' problems and develop a product that solves them. The customer survey you send will help you include the desired features in your product.

Keep an eye on employee performance
Enhance your customer satisfaction by knowing your employee Take a survey and ask your customers how their support requests were addressed. Check if their complaints were listened to and are they satisfied with the resolution. 73% of loyal customers
A customer service survey can reveal how well your employees are maintaining the reputation of your organisation. Based on the customer satisfaction project report, you can make necessary changes in the management.
Analyse product/service experience
Ensure a seamless product/service experience for your users with customer satisfaction surveys. When your customer makes a purchase, inquire about the ease of check-in/check-out process, delivery, and the overall product usage.
A poor check-out experience leads to most cart abandonments. Take a survey on customer satisfaction and figure out why customers back out during the check-out process. A survey found 34% of customers leaving empty carts as they were forced to create an account before checking-out!
When Should You Send a Survey for Customer Satisfaction?
A proper survey response depends on how you survey your customers. In addition to understanding how to write good survey questions, you must know the right time to send surveys to your customers. For honest answers, schedule your surveys after a fresh experience with your product/surveys.
Post Purchase
Determine customer satisfaction when your customer makes a purchase. Understand if they are satisfied with the check-out process - selecting the product/service, the price, the payment options, safety of the transaction and more. Email or send a text message with the link to your CSAT survey.
Post Delivery/Use
Take a survey soon after the product delivers or the customer starts using your services. It will clarify whether or not the customer is satisfied with the product/service experience. You can also include a NPS (Net Promoter Score) question to get precise insights into customer satisfaction.
Post Customer Service
If a customer happens to contact your customer support team, send a customer service survey after the resolution. Ask them if they are satisfied with the support offered to them and the gesture of your support team. Even if it results in a replacement or a refund, you must offer excellent customer service.
Few Months Later
Take a survey after a few months from the day the customer made a purchase. Inquire about how well the product/service is treating them! Ask if they will recommend your service to their peers or likely to buy from you again. Sending a satisfaction survey at this stage can help you measure customer loyalty along with the level of satisfaction.
Benefits of Customer Satisfaction Surveys
Understand Your Customers
A satisfaction survey can give you insights into what your customers think about your company and its product/service. Their experience can be determined with a customer satisfaction survey project report which specifies the impression of your product on their lives.
GoSurvey provides you with various question types to understand precisely what a customer experienced with your product/service. Analyzing their answers can help you know your customers better.
Measure Customer Loyalty
A CSAT survey will identify whether your customers are willing to do repeat business with you. The quality of service you offered and the usage experience your product catered to them plays a crucial role in retaining existing customers. Satisfaction surveys help you to measure how loyal your customers are to your brand.
With GoSurvey, you can measure customer loyalty easily using NPS. Create a customer satisfaction survey and include your NPS question along with other survey questions.
Increase Customer Retention Rates
Unsatisfied customers are highly likely to approach your competitors resulting in loss of business for you. CSAT surveys help you to identify these customers and address their issues before they brag about their unhappy experiences. A resolved issue may bring your customers back with improved satisfaction levels.
GoSurvey offers you real time reports and analytics for your surveys to make quick decisions and alleviate the concern on time.
Create Better Customer Experience
Understanding the satisfaction level of your customers allows you to improve the product/service on your part. If a customer is loyal to you but still mentions a scope of improvement in your service, they are worth listening to. The more you improve the better you will serve to your customers.
With GoSurvey, you can customize your survey questions to measure the right level of satisfaction a customer has with your product.
Prioritize Your Business Operations
A satisfaction survey report will reveal everything about your business functioning. If there's a scope of improvement, you can use the results to determine your priorities. You can decide which aspect of your service needs immediate attention to satisfy your customers.
GoSurvey offers you response-based notifications for your survey results. When a respondent completes the survey, you will get notified about their satisfaction level based on their type of response.
Encourage Word of Mouth Advertising
74% of customers believe that word of mouth triggers their purchasing decision. Customer satisfaction surveys not only measure the satisfaction levels but also encourage the satisfied customers to spread good word of mouth for the business. Happy customers won't mind leaving a positive review and recommend your product to their acquaintances.
Identifying a customer's willingness to recommend your services is much easier with an app like GoSurvey. With a variety in type of questions and answers, you can quickly determine a customer's mindset when answering your questions.
Forecast Future Possibilities for Your Business
A CSAT survey uncovers a lot about the future of your product/service in your market. The type of responses from your customers can help you decide whether or not your product will sustain in the competition. Analyzing the results of the survey will aid in forecasting the upcoming possibilities for your business.
GoSurvey provides a bespoke analysis solution to its users that help them generate reports in a variety of formats. They can choose the most appropriate format to calculate the survey results and download the reports.
Show Customers That You Value Them
Sending a satisfaction survey creates a positive impression about your brand in your customers' mind. Even if they miss to respond to all of your questions, they will feel valued knowing that you care for their better experience. It shows how much your company is dedicated to providing excellent customer service to its consumers.
You can express your emotions in the form of custom media as your question using GoSurvey. Be creative when you interact with them and make your customers feel special.
Explore Sample Question Templates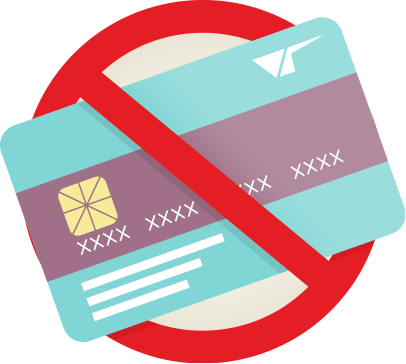 Get started with a free trial.