User Guide
A complete tutorial regarding how to use GoSurvey. We have covered and explained everything related to the working of GoSurvey and its features.
How to set image as an option/answer?
GoSurvey allows you to upload images as an answer in multiple & single choice questions. To set image as an option, please refer to the below steps:
Step 1:
Login to your GoSurvey account with your username & password which you have set while creating the account.
After login, it would show the dashboard.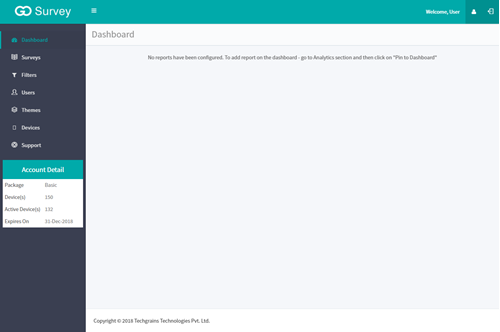 Step 2:
Click on the Surveys link on the left side panel. Here you will see the list of surveys which have been created. Click on the survey you want to set the image as an option.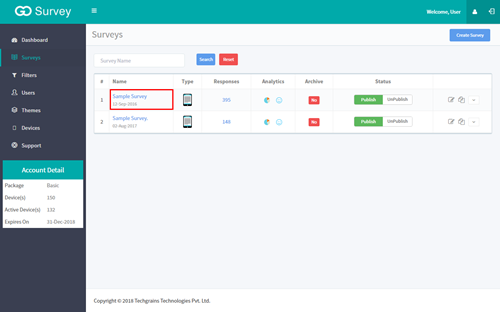 Step 3:
Click on the question button from the top.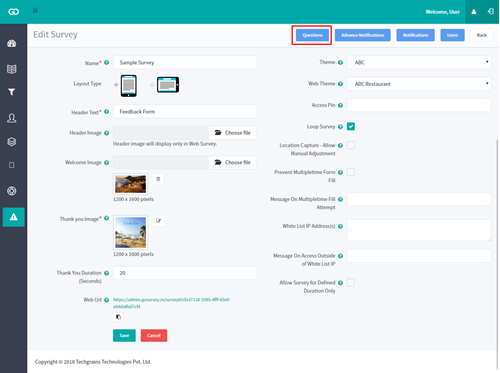 Step 4:
Select the single or multiple type questions in which you want to set image as an option and click the drop- down option present beside the question.
Step 5:
Upon clicking, you will see Select Group Button.Click on it.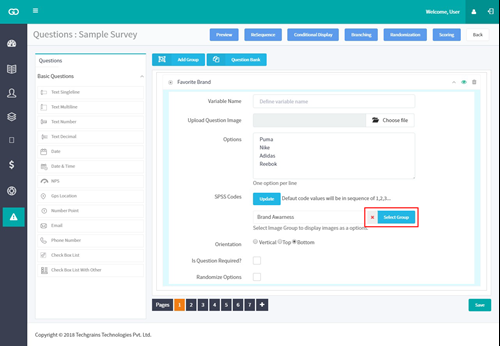 Step 6:
You can either create a new group or select from an existing group. click on the + icon and Create a new group and start uploading images (Recommended image size is 300*200 for better results )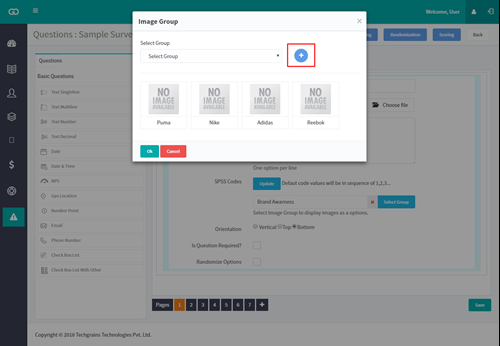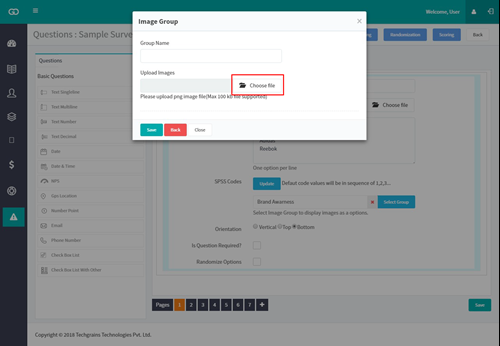 Step 7:
Once Images are uploaded, click save and publish.