User Guide
A complete tutorial regarding how to use GoSurvey. We have covered and explained everything related to the working of GoSurvey and its features.
Can I reallocate or transfer a device license from one device to another?
Yes, you can reallocate or transfer device licence from one device to another during your plan duration.
To change or reallocate device, click on the Devices option present on the left panel of your dashboard.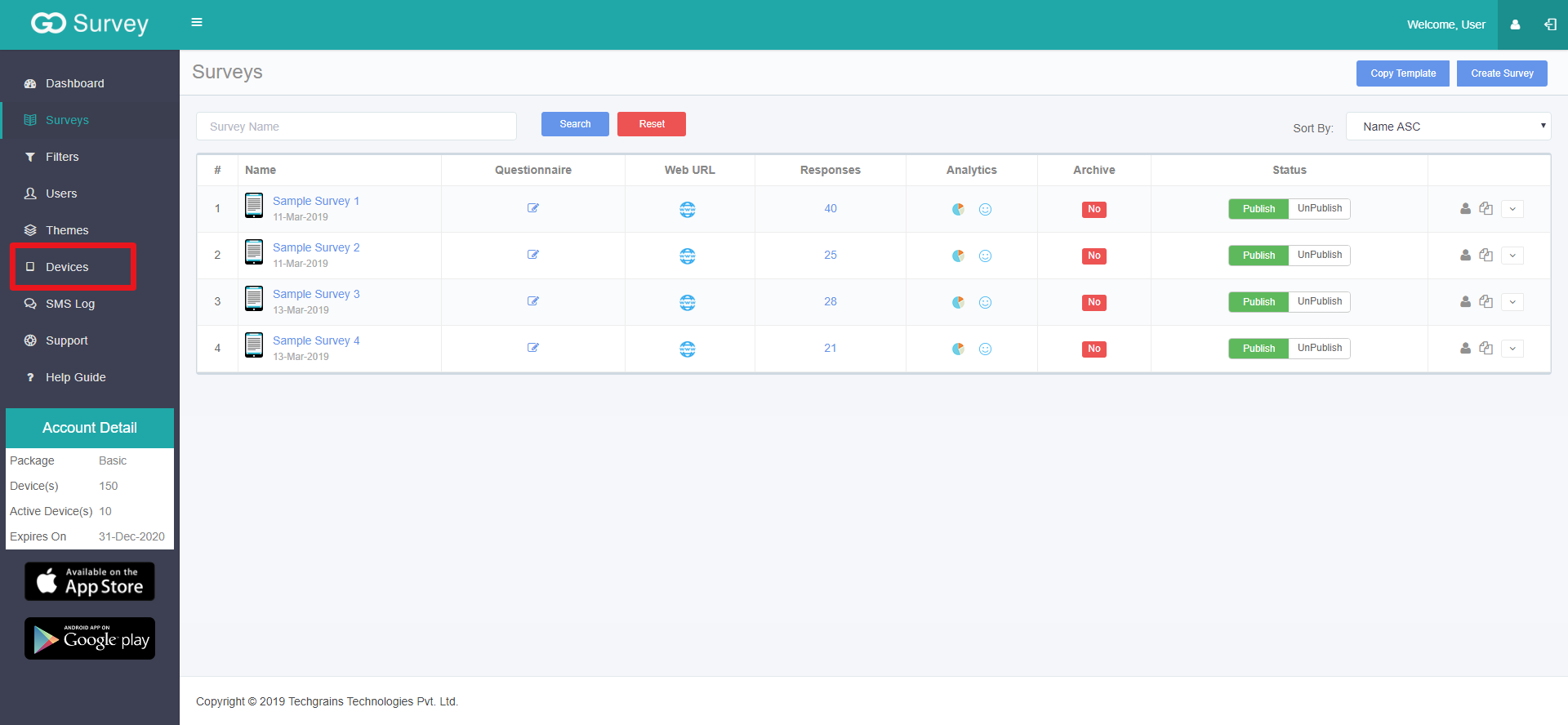 Once done you will arrive at the screen where you can see all the devices listed that you have licence for. 
If you have multiple device in the list and you're facing difficulty identifying the device(s) that you want to deactivate, then you can identify the device(s) based on:
Device ID
You can find the device ID under Id column. You can also check for device ID on the GoSurvey mobile application by going in the in-app Settings option. There you will find the device ID mentioned.
Username 
You can easily identify the device(s) by the user's username who has logged in to the device.
Name  
Furthermore, you can also identify the device by user's device name (Ex - Alex iPhone)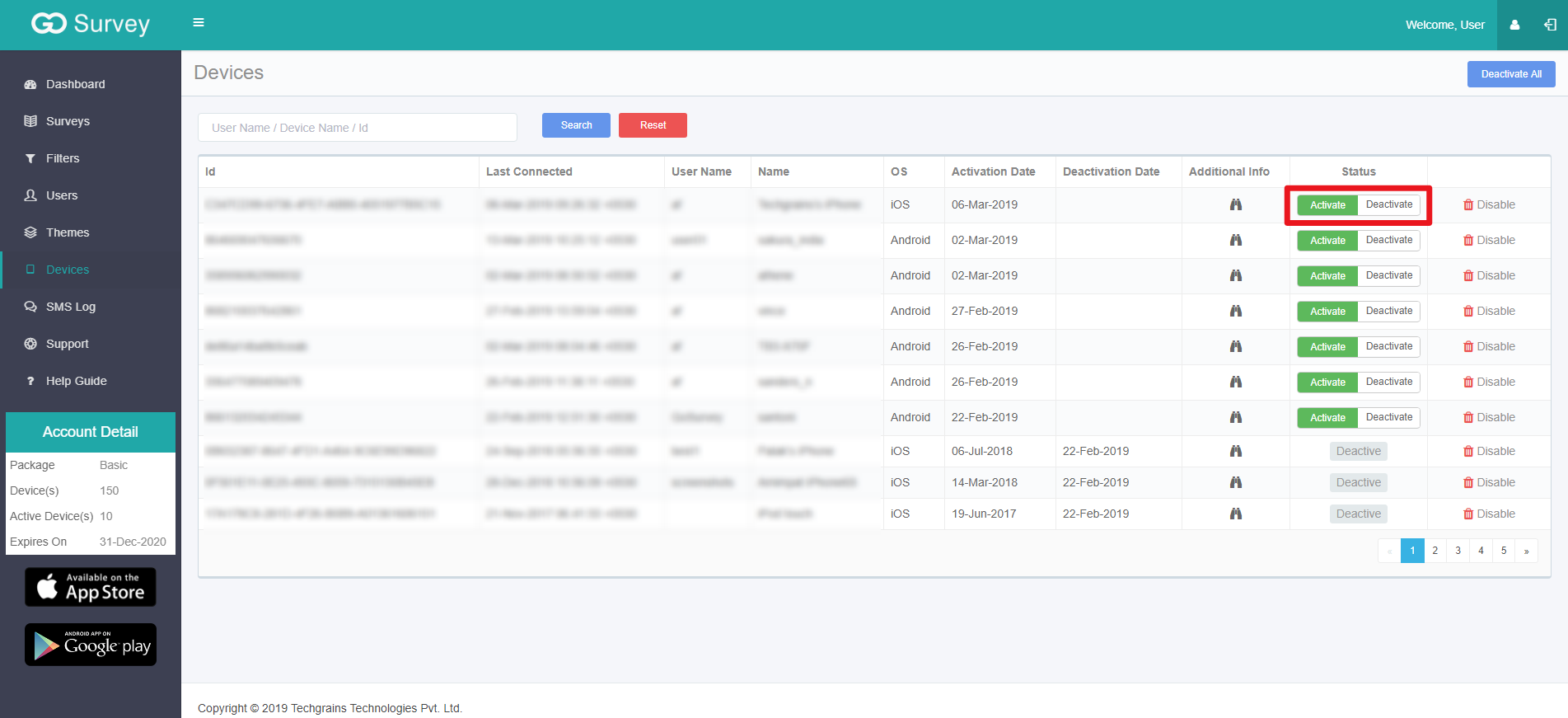 If you wish to transfer device licence(s) from one or more device(s) to another, you will have to deactivate the present device and re-login into your choice of device(s).

Note:- By deactivating device(s), you are deactivating the device(s) temporarily. However, if you wish to permanently remove the device(s), you can disable those device(s) and in this case that particular device will be disabled permanently from GoSurvey account and cannot be further used for GoSurvey purposes.