User Guide
A complete tutorial regarding how to use GoSurvey. We have covered and explained everything related to the working of GoSurvey and its features.
How can I upload the data after being online?
[This is for offline data collection via devices.]
Once the data is collected in offline mode, switch on the internet connection of your device and click on the Upload data button on the left side panel. The device will upload the data from your device to the admin account.
If you want the data to get uploaded automatically on internet connection, then it can be done inside the Settings as shown below: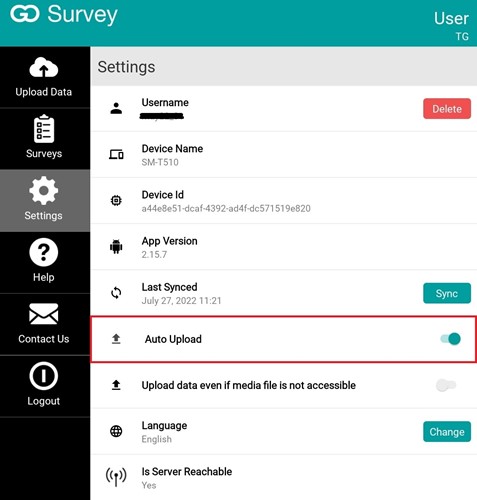 When 'Auto Upload' is on, data will get uploaded automatically when the internet connection is available.