User Guide
A complete tutorial regarding how to use GoSurvey. We have covered and explained everything related to the working of GoSurvey and its features.
How to upgrade GoSurvey from a free trial account?
If you're on a free trial and if it has expired or you're willing to upgrade within free trial period, then you can upgrade or subscribe to a plan that best fits your requirements. To subscribe, login to your GoSurvey account and on the bottom left you will see an option "Upgrade", click on it and you will be taken to the Plan Selection page.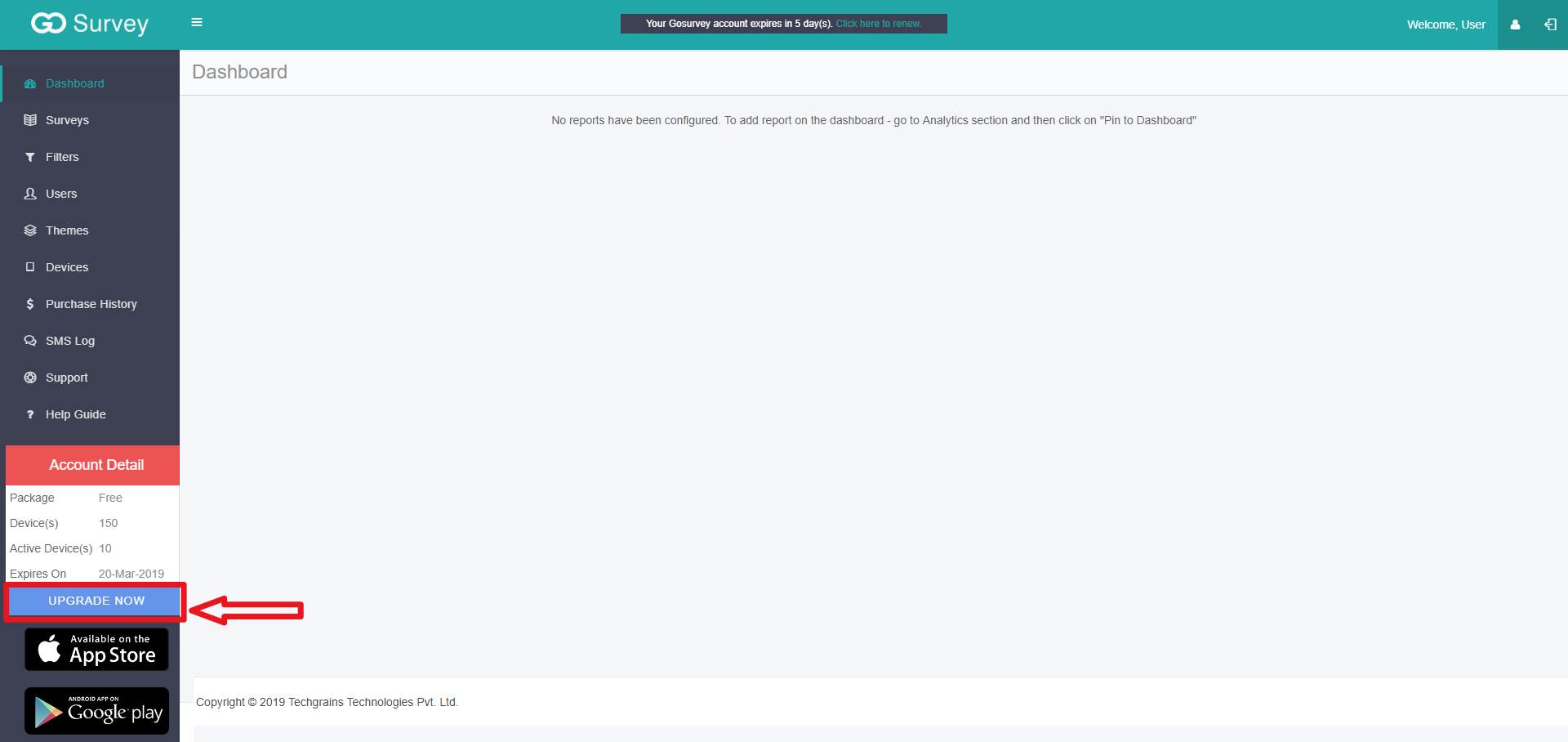 2 Ways to Upgrade
1. Monthly Basis
If you have requirement of a certain period, say 4 months, it's best to upgrade to GoSurvey on a monthly basis. You get to choose from 3 plans where each plan covers different set of features.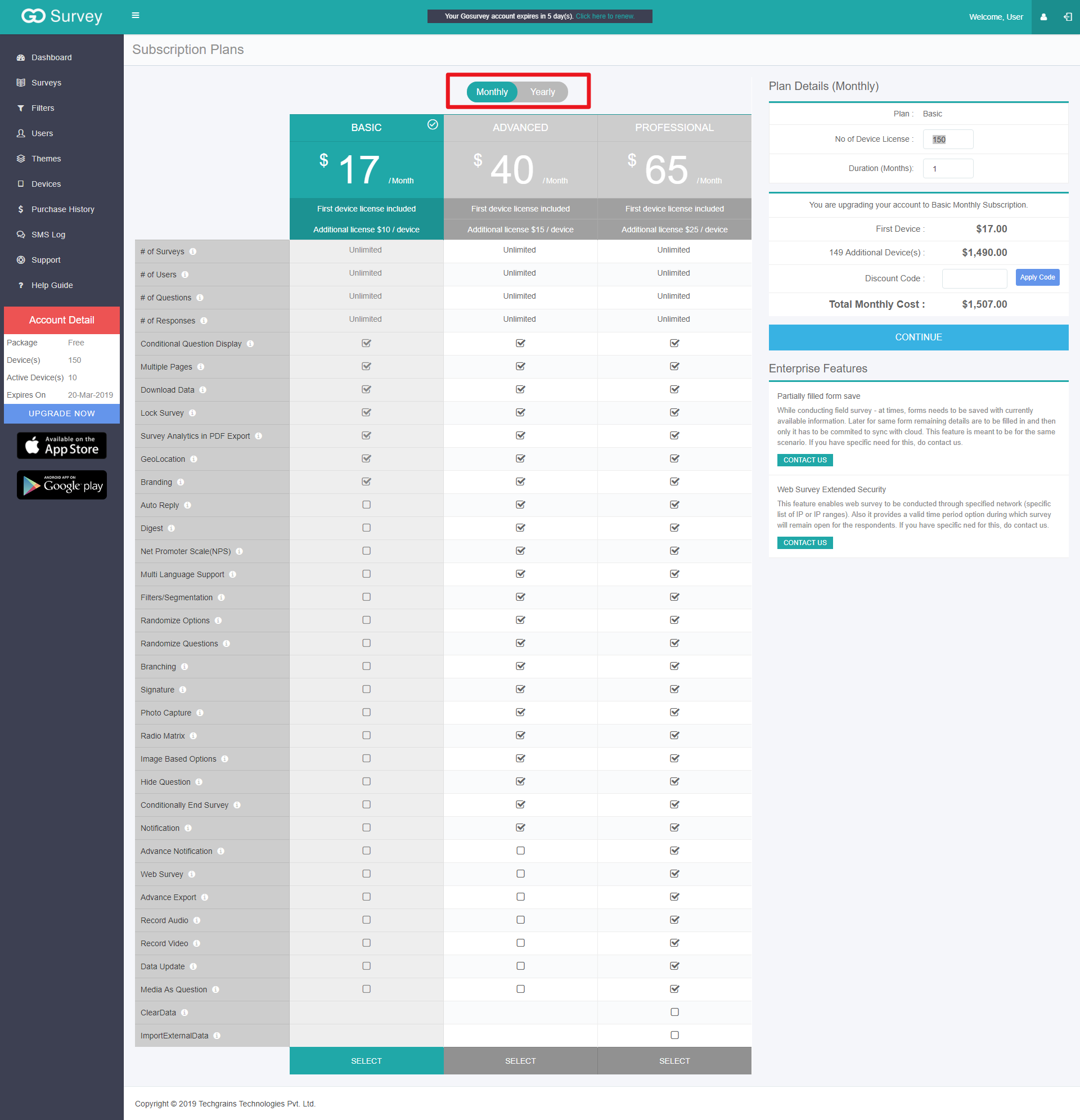 2. Yearly Basis
If you have a requirement of a longer period, say 1 year or more, then it's best to opt to upgrade on a yearly basis, where you even get discounts depending on the plan you select. Again, you can choose from 3 plans where each plan covers different set of features.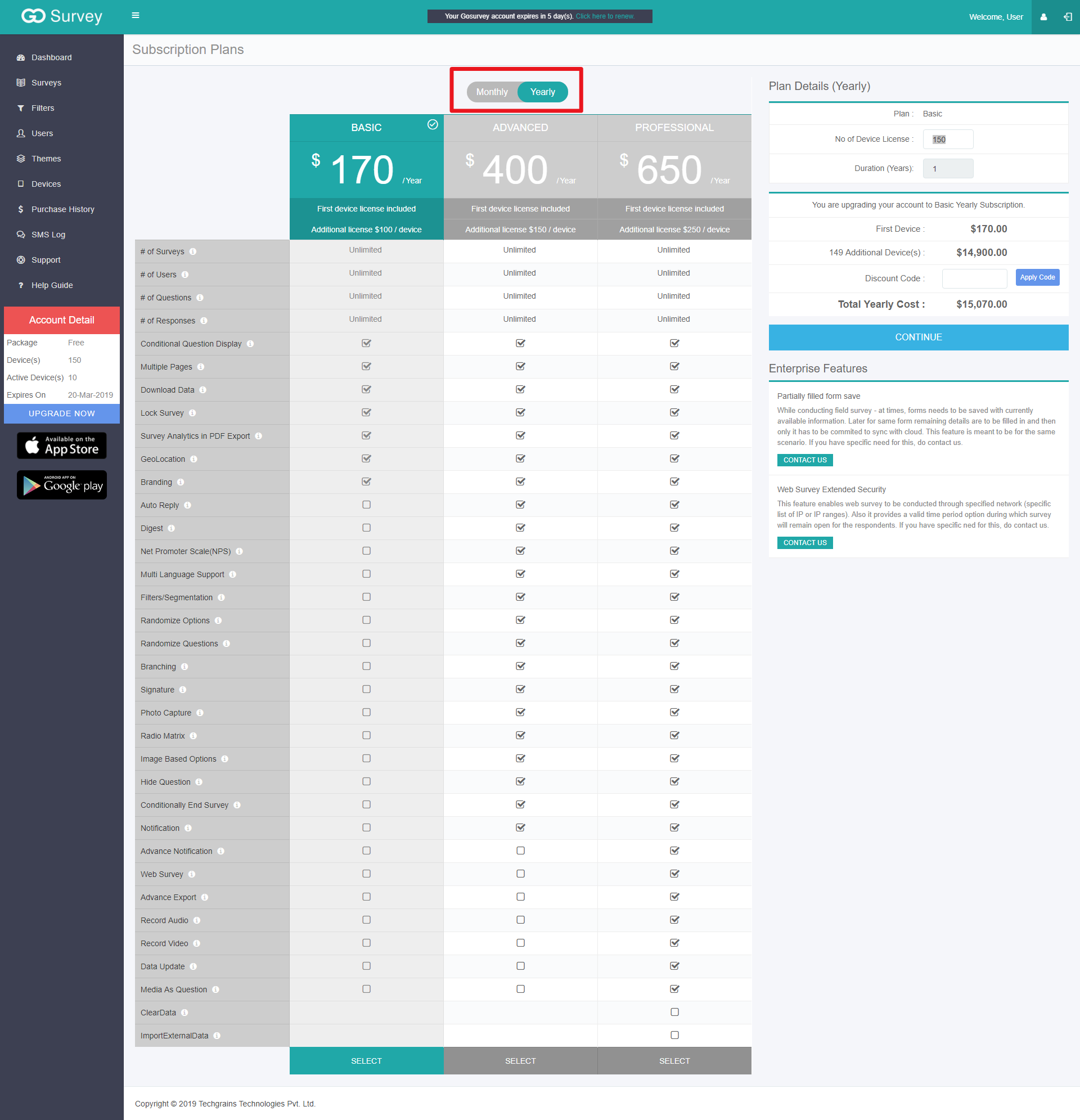 Once you're done with selecting plan and whether you want to go for monthly basis or yearly, to the right you will see Plan Details where you can select the Number of Device License and the Duration for which you would want to use GoSurvey for. In case, if you have a Discount Code, you can enter in the field provided and click on Apply Code.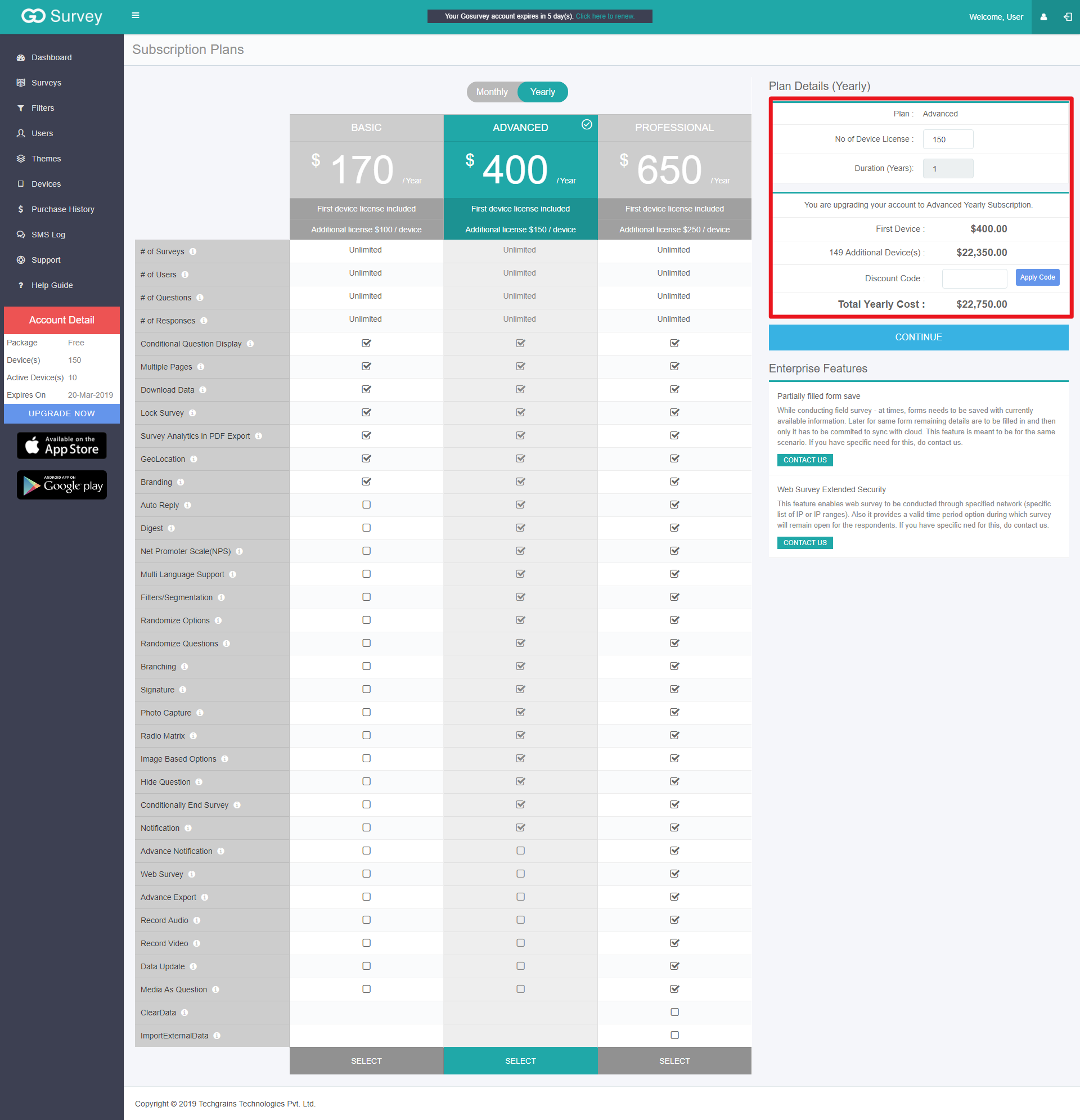 Once done, click on the Continue button to proceed further.